They are critically acclaimed as a scorching floor-filling extravaganza combining the tightest rhythm section this side of Accra, and once experienced Yaaba Funk becomes a staple diet for those who love good music.
One of London's best-loved live bands, Yaaba Funk plays barnstorming Afro retro /future funk. With members from across the planet including long-term friends and musical allies, Yaaba Funk have created a punky Afro roots music for the 21st Century with their analogue basslines, blazing horns, sparkling African and gritty rock guitars.
Expect Afrobeat, Mbalax, Cuban rumba, Brazilian grooves, broken beat, 70s Nigerian funk, reggae and of course Hi-Life courtesy of the band and special guests Jason Yarde on Saxophones, and Robin Hopcraft or Byron Wallen on Trumpet and Dai Price.
Although core members of the band met on the south London African scene in the late 1990s, the band was not formed until 2006. However, during those years they had spent many nights jamming together at house parties whilst studying African music.
The name Yaaba Funk comes from an album called Yaba Funk Roots, the only album ever released outside of Africa by Captain Yaba, a musician from northern Ghana and exponent of the 2-string 'guitar' called the koliko.
The band simply shines on stage with Helen McDonald's incandescent vocals, and Richmond Kessie's exuberant lead vocals and percussion. Other equally vital members include Christian Arcucci and Tobias Sturmer (Guitar), Clive Wales (Congas and Percussion), Paul Brett (Analogue Bass and Percussion) and Lou Ciccotelli on Drums. Expect a stonking tight fiery evening.
The band has gigged extensively around London and the UK, plus Europe and Africa. Having built up a loyal fan base with their exuberant live shows their debut album "AFROBEAST" was released in 2010 and received great reviews. In 2011 they performed at the Sauti Za Busara festival in Zanzibar to great acclaim and recently delivered a storming set in support of Seun Kuti & Egypt 80.
They have brilliant gigs looming for 2012 including London African Music Festival in the Autumn. However much of their current focus is in the studio. Yaaba Funk releases their 2nd album – 'No Sleep til Accra' this year.
Date: Tues 10 Jul 2012
Venue: Floridita Live, 100 Wardour Street, London W1F 0TN.
Time: 7pm
Adm: £10 bar tickets, £20 (seated area)
Info: www.floriditalondon.com
To see Yaaba Funk perform: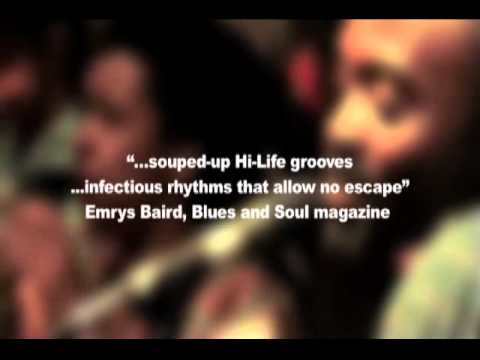 Related posts: